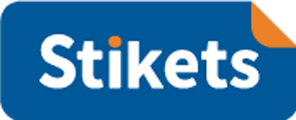 Estem realitzant tasques de manteniment per a millorar la teva experiència. Estarem de tornada en breus. Disculpa les molesties.

Estamos realizando tareas de mantenimiento para mejorar tu experiencia. Estaremos de vuelta en breve. Disculpa las molestias.

Yes, you are in the right place. We are not. We are trying to get there soon. Thank you.

Notre site est actuelleemnt en maintenance. Nous seronstrès brefs . Nous nous excusons pour le dérangement que cela peut vous occasionner.

Stiamo eseguendo un aggiornamento informatico per migliorare la tua esperienza torneremo a breve. Ci scusiamo per l'inconveniente.

Estamos a realizar tarefas de manutenção para melhorar a tua experiência. Estaremos de volta em breve. As nossas desculpas pelos incómodos causados.

Unsere Seite wird zur Zeit aktualisiert um Ihre Einkaufserfahrung bei Stikets zu verbessern. Wir sind in Kürze wieder für Sie da. Bitte entschuldigen Sie die Unannehmlichkeiten.

Vår hemsida genomgår något underhåll. Vi kommer snart tillbaka.

Vores hjemmeside gennemgår en del vedligeholdelse. Vi kommer tilbage snart.

Onze website ondergaat momenteel wat onderhoud. We zullen snel terug zijn.

Nasza strona internetowa jest w trakcie konserwacji. Za niedługo wrócimy.

Naše webové stránky procházejí určitou údržbou. Brzy se vrátíme.